Happy to be back home to Lampung
Here comes another week in January and I have to say that life continues to roll.
Works are already demanding as always and I do hope my enthusiasm and positivity won't be depleted too soon. Again I am blessed to have a great team and we try to work things out. One step at a time. Wish us luck.
We managed to come down to Lampung as well. That's our first trip in 2021 outside Jakarta. It seems like it becomes sort of a routine now, spending the first days or weeks of the new year in Lampung. In two consecutive years, we have celebrated the new year in Lampung. This year, because of the pandemic and the big scale of restriction in the island, we stay put after our little break in Bali. Although we have a long break, but again we were confined at home.
happy to be back home to Lampung
So, we were excited to go back to Lampung and even got a chance to visit one of our favorite islands and go snorkelling. Well, it was fun and some photos can be seen at my previous post (READ: WW: Taman Nemo, Pahang and Kelagian Island, Lampung). And whenever we went back home to Lampung, we just crave to go back there soon.
But now, here's our little party time! join me on Wonderful Wednesday with My Purple World, Oh My Heartsie Girls and Friends. Have fun..
We hope you will enjoy your visit and find a post of interest and don't forget our hostesses blogs that they share as well, we would love to have you comment!
❢❢ Would you please share our Party Banner on your blog to help grow the party And Please Feel Free To Pin A Few Features From Original Source ❢ Be Notified When Our Parties Start Each Week Add Your Email Unsubscribe Anytime ❢: [...]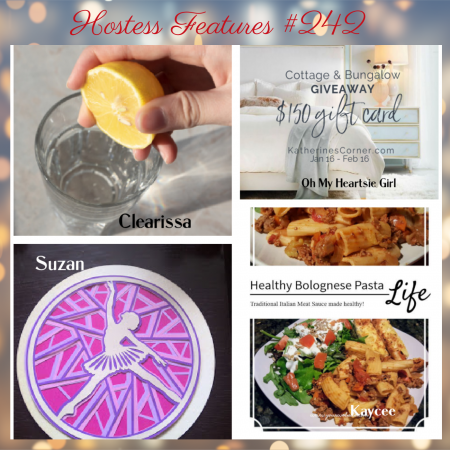 ♥ Karren Haller // Oh My Heartsie Girl Cottage & Bungalow Giveaway Ends 2/16 Twitter | Bloglovin | Facebook | Pinterest | Instagram
♥ Indah Nuria Savitri // My Purple World Broken Beach and Angel's Billabong, Nusa Penida, Bali Twitter | Facebook | Pinterest | Instagram

♥ Clearissa Coward // Command Center Eight Reasons Why You Should Always Have Fresh Lemons On Hand Twitter | Instagram | Facebook | Pinterest

♥ Kaycee Mason // My Crafty Zoo How to Make Crave Worthy Healthy Pasta Twitter | Instagram | Facebook | Pinterest

♥ Suzan White // Country Crafting Trying to stay sane in this crazy world Twitter | Instagram | Facebook | Pinterest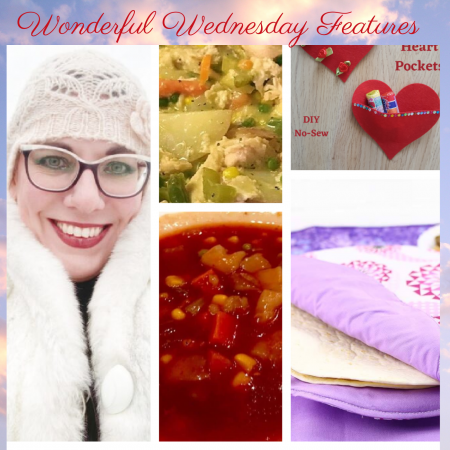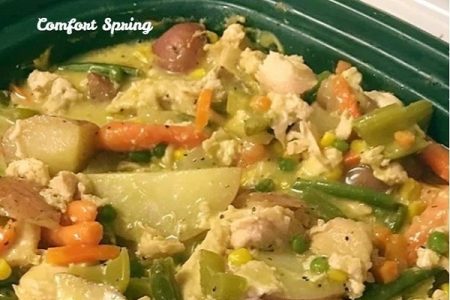 ♥Feature Chosen by Suzan // Country Crafts Comfort Spring // Slow Cooker Stewed Chicken is so good during winter months and in my mind believe that there are nutrients and goodness from cooking the chicken with bones that improves our immune system
♥Feature Chosen by Clearissa // Clearissa's Command Center Marilyn's Treats // Best Country Vegetable Soup Theres one thing I like about soups and that is one pot, and the fact I know Im going to have a quick meal after that and lately I even eat it in the morning just because its ready and I just heat and enjoy.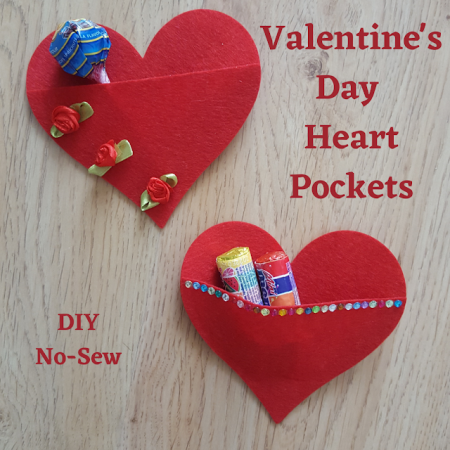 ♥Feature Chosen by Indah // My Purple World Keeping It Real // DIY No-Sew Valentine's Day Heart Pockets Our days go by so quickly its probably not to soon to make a fun project for Valentines, these pockets are so cute!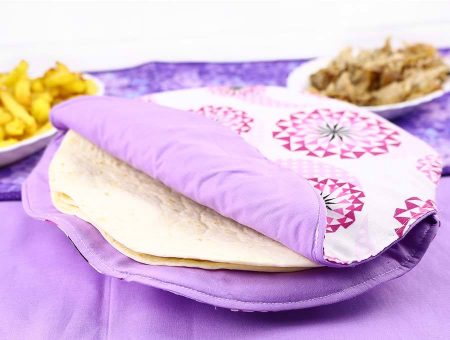 ♥Feature Chosen by Karren // Oh My Heartsie Girl Hello Sewing // Fabric Tortilla Warmer A great way to warm a bunch of tortilla's for a family meal. Such a great way to use small scraps of fabric maybe leftover from making masks, like me.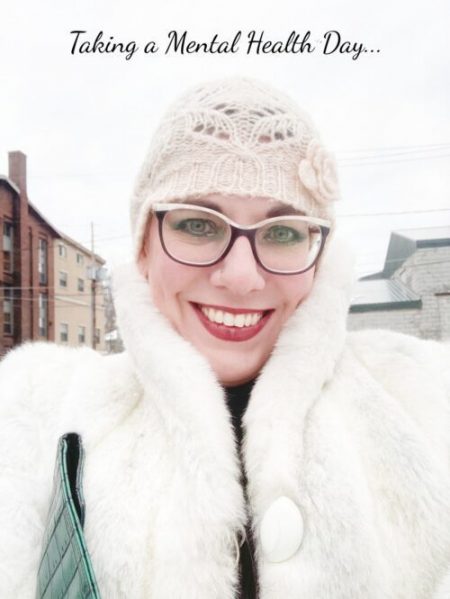 ♥Feature Chosen by Karren // Oh My Heartsie Girl Take a Mental Health Day Just relax and enjoy the party

Now Before You Get Started and it i not required but in order to be considered for a feature, would you take a moment to Comment and Share its appreciated, All the buttons are here to share. Lets Party!!!