Welcoming August with My Purple World and Wonderful Wednesday
Welcome, August.

This month is my month, as my birthday is coming. Well, I know I will continue my journey in the 40s this year and for sure I'm excited to be enjoying life at this point, with all its ups and downs.

Speaking of life, things have been a bit blurry for my sometimes. Maybe because I have so many things going on and sometimes I just have to quickly make decisions which one the priorities. Not always that easy, considering that most of the decision I made have consequences. Well, I guess we all are confronted by similar situation here. So, hopefully you all will always have the best way of running your life and letting everything fall to its beautiful places. How about you? Do you take and consider a lot of factors before making decisions? What will be the toughest or the hardest decisions you have made so far? How do you take that decision? Any regrets?
Anyway, I have been digging on my external hard disk and phone memories again. Really, If I have all the time in the world, I would probably do that 24/7 and start editing all those lovely, memorable photos and videos. Well, apparently I am not that lucky LOL.
one of the YT thumbnails for my videos
Nevertheless, when I have same spare time or in-between, I am taking the liberty to enjoy this pastime. Check out my videos in my YouTube Channel as I have put many new ones, especially those from long-awaited trip to Havana, Cuba. I love seeing those clips again.
For next week, we will have my son's 2nd shot and this time, my mom and my little brother will take him. I am still in quarantine mode until next week, as I am now entering the first 8 days of my quarantine. I feel way much better now, especially in the cough department. Frankly speaking, this cough is super annoying and since the very beginning, I can tell that this cough is not the same as previous ones I have endured before. The fact that I cannot inhale fully and how itchy it was also scared me. Good things we, my husband and I, got the treatment right away and less than a week things are getting better again. My hubby still suffer anoxia but hopefully he will soon recover as well. Wish us luck, please! This somehow reminds me that I will celebrate my birthday with my hubby only.. or with the kids but from different floor in the house. Well, there will always be the first thing for everything, right! Keep the spirit high and always remember to be grateful! Sty safe, happy and healthy, everyone!
So now, let me welcome you to this weeks party, we hope you enjoy the features, we are waiting for you to share from your blog!
welcome dear friends..

Please take a minute to introduce yourself, we'd love to get to know you, and comments are golden.
Wonderful Wednesdays For All Bloggers and Writers
We would love if you share out for others to enjoy. You could Pin The Banner From Above ❢❢ We would love to have you follow our Social Media Links!!! 😊 Feel free to post my party button on your blog and say you linked up here! Be Notified When Our Parties Start Each Week Add Your Email Unsubscribe Anytime ❢: [...]



♥ Karren Haller // Oh My Heartsie Girl Ginger Jar Giveaway Ends Aug 21, 2021 Twitter | Bloglovin | Facebook | Pinterest | Instagram
♥ Indah Nuria Savitri // My Purple World Pondok Sate Djono Jogya Twitter | Facebook | Pinterest | Instagram

♥ Clearissa Coward // Command Center How To: Organize Bathroom Cabinets On A Budget/Organize With Me Twitter | Instagram | Facebook | Pinterest

♥ Kaycee Mason // My Crafty Zoo Back to School, On the Go Snack Packs Twitter | Instagram | Facebook | Pinterest

♥ Suzan White // Country Crafting Heavens Rumbling Twitter | Instagram | Facebook | Pinterest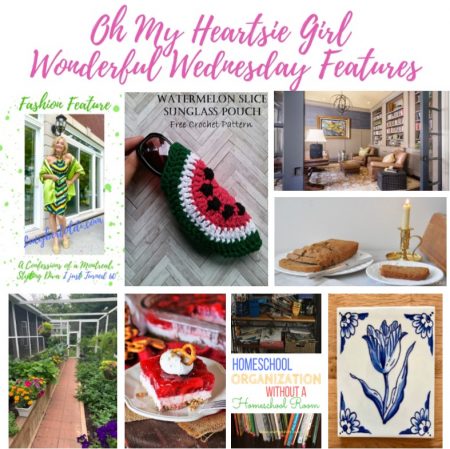 ♥Feature Chosen by Clearissa // Clearissa Cowards Command Center The Dedicated House // 5 Ways to Design the Perfect Home Office This is a wonderful home office, I love the leather chairs.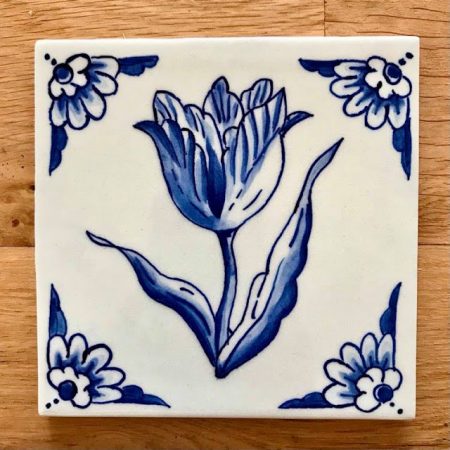 ♥Feature Chosen by Suzan // Country Crafts Howling At The Moon// Blue tile workshop What fun to create and this Delft Tile, But I cant imagine making enough for a backsplash
♥Feature Chosen by Karren // Oh My Heartsie Girl Amy's Creative Pursuits // July Blooms and A Peek Into Amy's Vegetable Garden Well the picture tells the story, Amy has the perfect environment for this amazing garden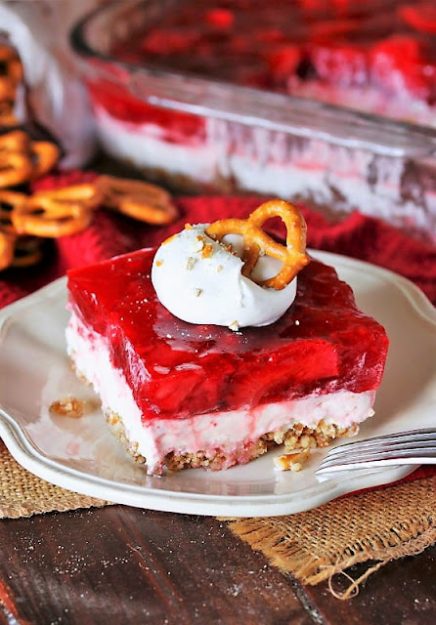 ♥Feature Chosen by Karren // Oh My Heartsie Girl The Kitchen is My Playground// Strawberry Pretzel Salad I have only had this kind of salad during the holidays, but its great anytime.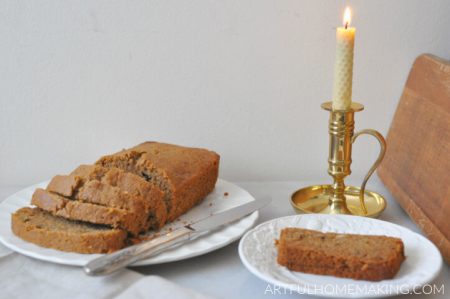 ♥Feature Chosen by Kaycee // Crafty Zoo Artful Homemaking// Healthy Zucchini Bread Sweetened with Honey If you have an abundance of Zucchini, this is a perfect recipe.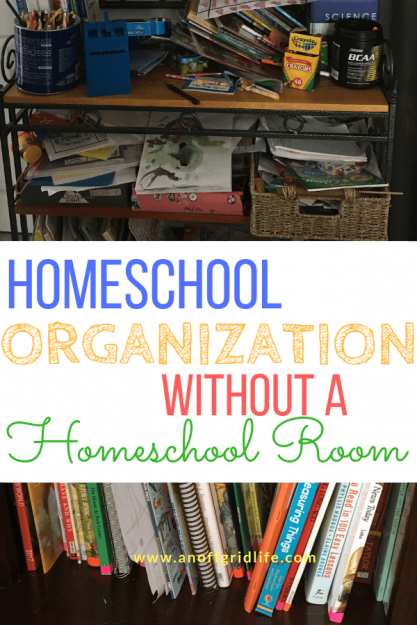 ♥Feature Chosen by Karren // Oh My Heartsie Girl An Off The Grid Life // Homeschool organization printable checklists Its back to school time of year and if you home school this checklist could be helpful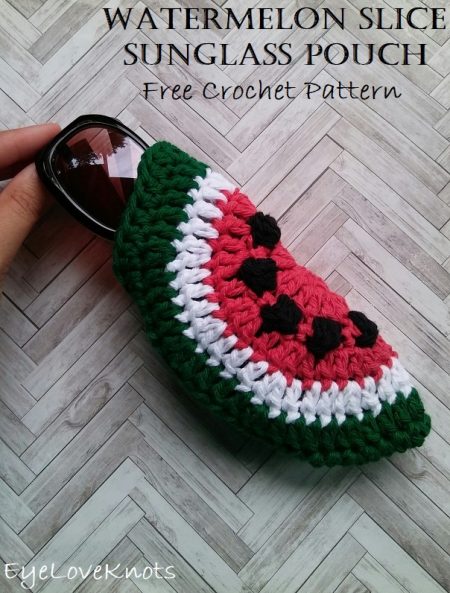 ♥
Feature Chosen by Indah // My Purple World Eye Love Knots// Watermelon Slice Sunglass Pouch Isn't this the cutest, if you crochet she offers a free pattern
♥Feature Chosen by Karren // Oh My Heartsie Girl Lucybertoldi.com // It was my birthday, "I just turned 60".

Be Notified When Our Parties Start Each Week > Add Your Email < You Can Unsubscribe Anytime ❢: [...]
Now Before You Get Started I need you to take a few seconds to comment, to let us know your thoughts, it is appreciated And Please Feel Free To Pin A Few Features From Original Source ❢ Now Lets Party!!