Second week of February is here and how I race with time! If I can actually do that..
January seems to be very busy as we all work in full gear to prepare many big meetings coming at the end of February and March. Well, works will never cease so we just need a better and better tome management. The working capacity at the office remains low as COVID-19 is still stubbornly and annoyingly lingering, but the work load is still as crazy! Well, I believe team work will definitely the key to our success here! Bon courage!
I have been spending times in doctors' visits and observation as I thoroughly check my wellbeing and cancer status after entering the 5th year for my oral hormone therapy regime. I guess I will share more stories on that on different posts. My post-menopause abnormalities and bleeding have lead me to back-to-back obgyn's visit and we had surprising news indeed. But again, I will spill it later, okay.
Now, are you ready to join Wonderful Wednesday with My Purple World, Oh My Heartsie Girls and Friends? Jump in! Meanwhile, stay safe, happy and healthy!
We hope you will enjoy your visit and find a post of interest and don't forget our hostesses blogs that they share as well, we would love to have you comment!
❢❢ Would you please share our Party Banner on your blog to help grow the party And Please Feel Free To Pin A Few Features From Original Source ❢
Be Notified When Our Parties Start Each Week Add Your Email Unsubscribe Anytime ❢: [...]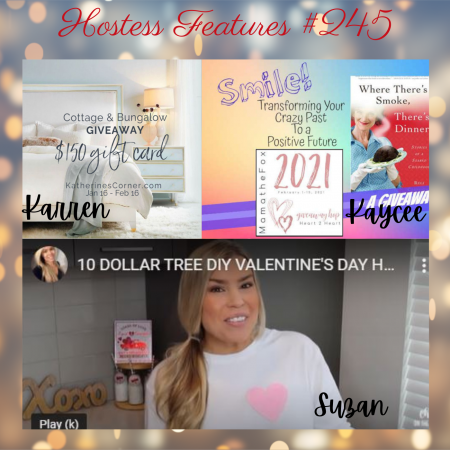 ♥ Karren Haller // Oh My Heartsie Girl ♥Cottage & Bungalow Giveaway Ends The Last Week 2/16♥ Twitter | Bloglovin | Facebook | Pinterest | Instagram

♥ Indah Nuria Savitri // My Purple World World Cancer Day 2021 Twitter | Facebook | Pinterest | Instagram

♥ Clearissa Coward // Command Center Self-Care – Nine Ways To Add Fun & Excitement Back Into Your Life Twitter | Instagram | Facebook | Pinterest

♥ Kaycee Mason // My Crafty Zoo Smile: Transforming Your Crazy Past to a Positive Future + Giveaway Twitter | Instagram | Facebook | Pinteres

♥ Suzan White // Country Crafting Valentine DIY's Twitter | Instagram | Facebook | Pinterest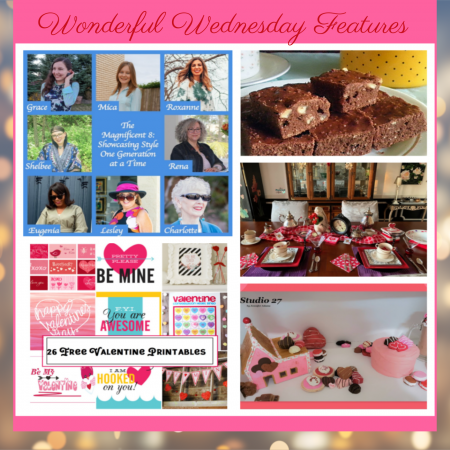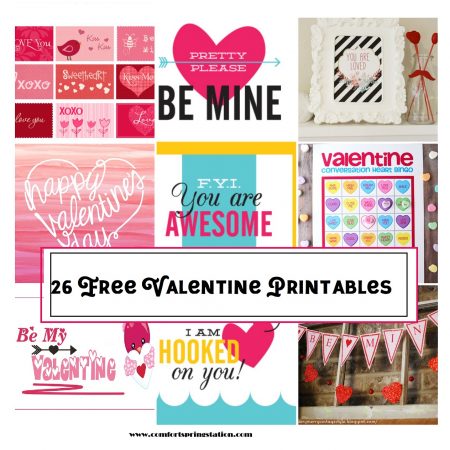 ♥Features Chosen by Suzan White// Country crafting Comfort Spring Station // Valentine's Day Ideas
♥Features Chosen by Indah Nuria // My Purple World Seasonal and Holiday Recipe Exchange // Chocolate Covered Strawberry Cream Pie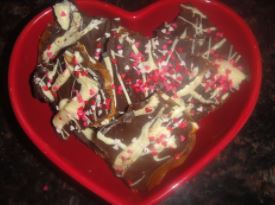 ♥Features Chosen by Kaycee // My Crafty Zoo Seasonal and Holiday Recipe Exchange //Valentine CHOCOLATE TOFFEE Pretzel BARK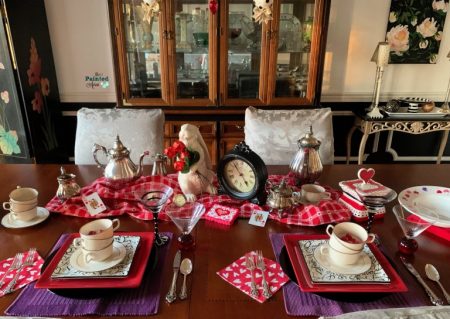 ♥Features Chosen by Karren // Oh My Heartsie Girl The Painted Apron // Fun Valentine Day Tables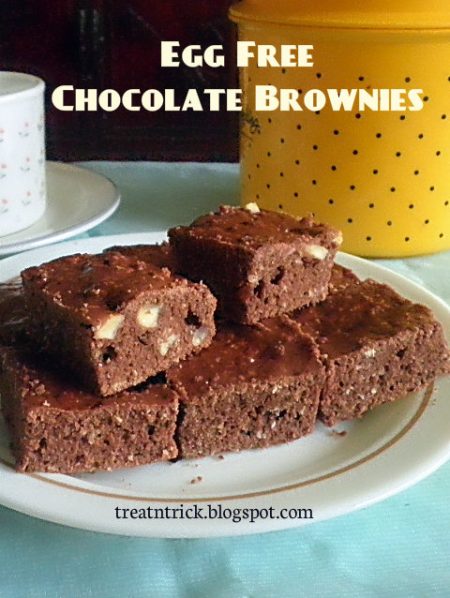 ♥Features Chosen by Karren // Oh My Heartsie Girl Treat n Trick // Egg Free Chocolate Brownies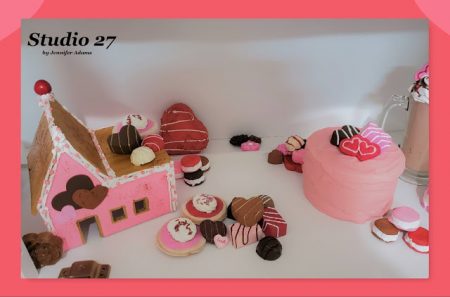 Features Chosen by Karren // Oh My Heartsie Girl Studio 21 Jennifer Adams // Decorating a Valentine Village
♥Features Chosen by Karren // Oh My Heartsie Girl Shelbee on The Edge // The Magnificent-8 Outside The Box

Now Before You Get Started would you take a moment to Comment and Share, its appreciated, Here is our Party Button to share. Now Lets Party!! Linky Code: