sunset in Frankfurt...
Hi everyone... how's the second week of January treating you?
The whole nation is mourning due to the tragic incident of Sriwijaya Air SJ 182 in the Thousand Islands area near Jakarta. 62 crews and passengers perished in this accident. The evacuation is still undergoing now and the FDR or the black box has been recovered. May all the deceased rest in peace... Innalillahi wainaillaihi rojiuun.

Work wise, we continue with the program in my department. There are so many adjustment as we have restructuring of budget due to the process of vaccination across the country. National health security is indeed the top priority and the state's budget as well as policies will focus on that. Our Minister has officially released the annual press statement outline all the achievements in 2020 as well as our priorities in 2021. Well, we all need to focus on the safety of the people and measures to handle the damaging impacts of the pandemic to the societies, be it in the economic sector and others. Now that the vaccines are available, hope we can manage the pandemic better!
Jakarta and Indonesia in general is entering the rainy season now. We do have a few disasters in some areas but hopefully it won't be too many. During this time, we have to be extremely careful with our health. Hopefully all of us can stay safe and healthy, wherever we are.
Now, allow me to invite you to join our weekly link party. Jump in!
We hope you will enjoy your visit and find a post of interest and don't forget our hostesses blogs that they share as well, we would love to have you comment!
❢❢ Would you please share our Party Banner on your blog to help grow the party And Please Feel Free To Pin A Few Features From Original Source ❢ Be Notified When Our Parties Start Each Week Add Your Email Unsubscribe Anytime ❢: [...]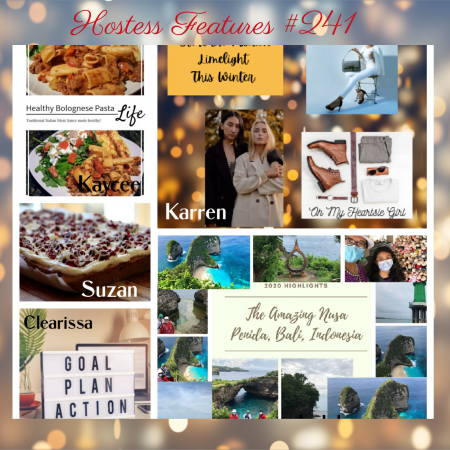 ♥ Karren Haller // Oh My Heartsie Girl Steal the limelight in winter by following some cool fashion ideas? Twitter | Bloglovin | Facebook | Pinterest | Instagram

♥ Indah Nuria Savitri // My Purple World he Amazing View of Kelingking Beach, Nusa Penida Twitter | Facebook | Pinterest | Instagram

♥ Clearissa Coward // Command Center 12 Quick Hacks To Get & Remain Organized Twitter | Instagram | Facebook | Pinterest

♥ Kaycee Mason // My Crafty Zoo How to Make Crave Worthy Healthy Pasta Twitter | Instagram | Facebook | Pinterest

♥ Suzan White // Country Crafting Cranberry Bliss Cookies Twitter | Instagram | Facebook | Pinterest


♥Feature Chosen by Kaycee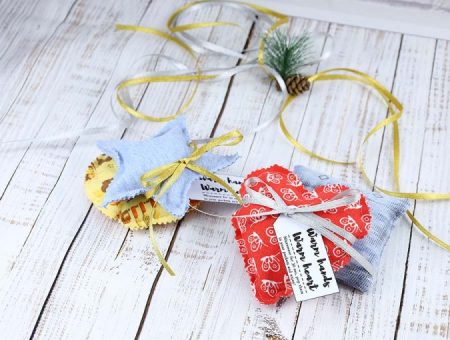 Hello Sewing // DIY Hand Warmers Seemed to be popular with our hostesses. These would feel so good after returning home from a winter walk little kids would love them. They would also make sweet gifts. ♥Feature Chosen by Suzan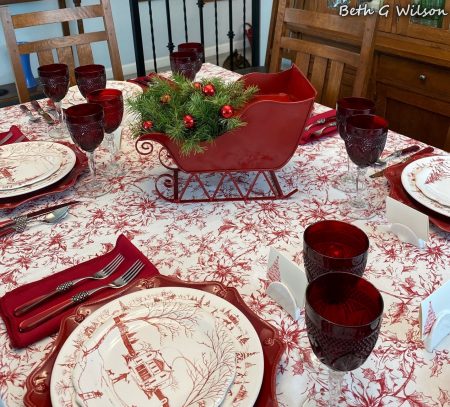 Whispers of The Heart A beautiful table setting for winter and I love the red and white dishes, perfect for a winter table. ♥Feature Chosen by Clearissa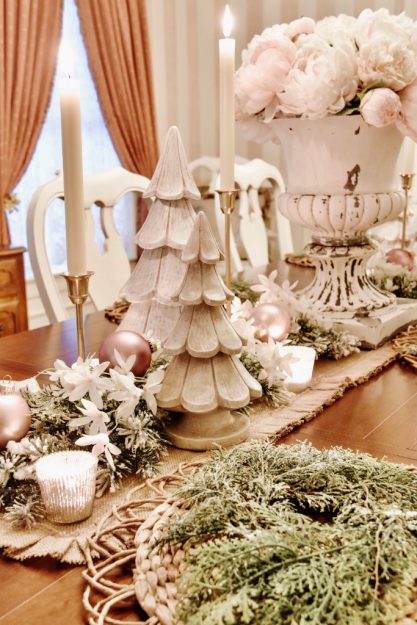 Lovely Livings // Winter Dining Room Luann has a lovely home and always decorates so beautifully, I love the wooden trees mixed with the candles and greenery ♥Feature Chosen by Indah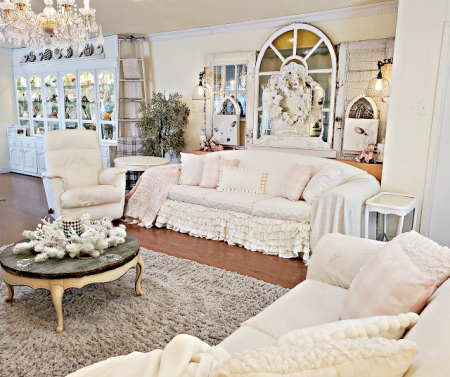 Penny's Treasures // Penny decides she wanted a sofa table for her living room, so after some research her husband built her table and it looks lovely. ♥Feature Chosen by Karren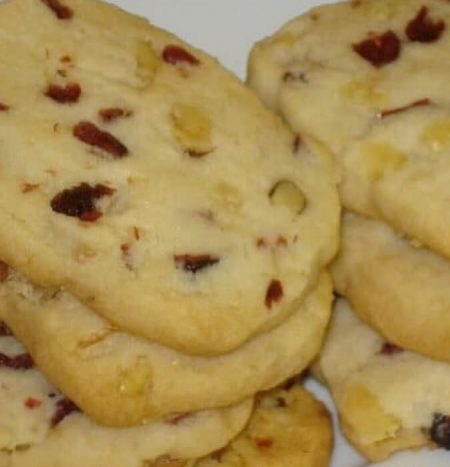 Marilyn's Treats //Grandma Lydias Ice Box Cookies It seems this year for holiday baking, I kept looking for old fashioned recipes that reminded me of my grandmother, this ice box cookie is very close to one of heres.

Now Before You Get Started and it i not required but in order to be considered for a feature, would you take a moment to Comment and Share its appreciated,
All the buttons are here to share. Lets Party!!