Why I love blogging so much :)
Why blogging?
Or perhaps... Why I love blogging so much and can't get enough of it?
That's more like it!
And t
hat's the first question I got for #BPN30dayChallenge and I just love to answer that.
Kalau bicara soal blogging, saya suka senyum-senyum sendiri.
Kenapa senyum-senyum sendiri?
Karena ada banyak cerita dan kenangan manis, plus teman-teman keren dan segudang manfaat lainnya, yang saya dapat sejak saya menasbihkan diri sebagai blogger!
Pic: pixabay
Kenangan saya kembali ke tahun 2013 saat saya bergabung di ASEAN Blogger Festival Indonesia.
Teman-teman ada yang sempat ikutan juga?
Well, saat itu lebih tepatnya saya bertugas sebagai salah satu wakil dari Direktorat HAM dan Kemanusiaan, Kementerian Luar Negeri, untuk sharing dan berikan paparan tentang kebebasan berekspresi dan kaitannya dengan dunia blogging serta menjadi MC untuk acara pembukaan dan beberapa segmen lainnya.
Saat itu saya masih polos.
Super polos bahkan, when it comes to blogging.
Although I have zero, - or even minus- experience on blogging, I was so intrigued to join this gathering and met those famous bloggers.
And surprisingly, with the permission from my superior, I decided to join this event, participated by around 250 bloggers, from all over ASEAN countries, gathered in a beautiful city of Solo, the spirit of Java!
Then from that moment on, perjalanan panjang penuh warna saya menjadi seorang blogger pun dimulai.
Mungkin banyak orang yang bertanya, blogger itu apa sih?
Kegiatan blogging itu seperti apa?
Dan apa untungnya menjadi blogger?
Bahkan teman-teman saya banuak sekali yang berkali-kali bertanya pada saya kenapa masih setia ngeblog di tengah kesibukan saya yang layaknya tumpukan cucian tidak disetrika berbulan-bulan. Bejibun!
That's the one-million-US-dollar question!
Dan ini jawaban versi My Purple World, mama Bo et Obi
Blogging itu seru dan 'menyehatkan'
Sering baca blog yang isinya curcol namun penuh pesan baik dan semangat untuk move on?
Atau baca blog yang berkeluh kesah tentang capeknya menjadi ibu rumah tangga dan berujung dengan sharing tips untuk memasak enak dan cepat serta membereskan rumah hingga kinclong?
Atau kisah perjalanan yang penuh inspirasi atau pun konyol karena banyak kejadian lucu yang terjadi dan diakhiri dengan ajakan open trip dan kopdar bareng?
That's the beauty of blogging!
Buatku, blogging itu laksana sesi yoga atau Zumba yang sukses membuat saya berkeringat penuh semangat. Bikin sehat!
Awal mula saya suka blogging karena saya suka banget cerita.
I have so many stories to share!
Dan setelah ngobrol banyak dengan teman-teman maupun keluarga, ternyata banyak yang mau dan tertarik mendengarkan cerita saya, entah kenapa :).
Bukannya GR ya, tapi mungkin pengalaman hidup yang warna-warni membuat saya pernah menjalani banyak hal. Not always the good one, some bad and painful experience also enrich my life and make me who I am now.
Blogging membuat kita terus berpikir, memproses berbagai informasi yang masuk dan mengambil pelajaran darinya. Tentunya informasi bermanfaat bukan hoax ya.
Blogging membuatku berpikir positif dan konstruktif, serta terus menggali berbagai ilmu dan pengetahuan yang pada akhirnya membuat proses self development kita berjalan dengan baik.
Blogging bahkan menjadikan kita pribadi yang toleran dalam menerima pendapat dan masukan dari orang lain yang kerap berbeda, serta kritis terhadap informasi yang diterima.
Dengan 'latihan' yang intensif seperti ini otomatis kita pun akan 'sehat' jiwa dan raga kan!
Blogging sangat membuka wawasan dan pengetahuan
Salah satu manfaat utama yang kita rasakan saat ngeblog maupun blogwalking dan baca blog teman-teman adalah makin terbukanya wawasan dan pengetahuan saya, literally almost on everything!
Kalau bukan lewat blog, mana saya tau penggalan surga dan aneka tempat hits di berbagai pelosok Indonesia dan bahkan dunia yang menarik untuk dijelajahi; or jajanan dan resep-resep terkini yang membuat saya sibuk menelan ludah karena ngiler berat saat membukanya. Atau berbagai tips dan tricks bagi ibu muda, ibu menyusui, ibu dengan anak remaja, ibu dengan anak kecil, ibu bekerja dan masih banyak lagi, plus aneka tips untuk menjaga keharmonisan rumah tangga. Belum lagi berbagai inisiatif anak negeri yang benar-benar inspiratif dan membuka mata kita semua. Dan juga istilah-istilah muktahir yang dipakai teman-teman netizen sampai joke-joke terakhir yang bikin mesem-mesem. Selain itu, saya juga terpapar dengan berbagai technicalities mengenai blog itu sendiri, mulai dari teknik SEO yang mumpuni sampai driving traffic ke blog kita.
Pokoknya, makin sering blogging makin pintar rasanya!
Blogging menambah banyak teman
Ini salah satu berkah blog yang paling saya nikmati.
Tambahan teman yang tidak sedikit dan menyenangkan hati.
Lewat blog, saya jadi punya banyak teman baru di tanah air maupun di belahan dunia lain yang kerap saya kunjungi blognya.
Dan percayalah, teman itu salah satu harta berharga yang ada di dunia, jadi jangan disepelekan.
Teman-teman blogger pun terbukti asyik di dunia nyata, bukan Hanna di dunia maya or dunka blogging.
Saat saya berkunjung ke satu tempat, biasanya saya usahakan untuk bisa bertemu atau kopdar dengan teman-teman blogger. Terakhir ke Jogjakarta, saya sempat ketemuan dengan banyak blogger perempuan keren di sana. Bahkan di New York City, saya pun kopdaran dengan teman-teman blogger yang sedang mampir
di the Big Apple.
Bahagianya tuh poll buangeeet bisa ketemu mereka.
Blogging menjadi sarana ekspresi dan aktualisasi diri
This is another thing I love about blogging.
I feel like I can express myself clearly and do more in ensuring that I live to my potentials.
Lewat blogging, saya jadi tau dan semangat untuk mengerjakan hal lain yang saya sukai, tapi tidak bisa sella saya lakukan saat bekerja or bertugas. Sebagai seorang punggawa bangsa memang banyak masa di mana saya harus menempatkan diri dengan baik. Padahal saya punya sisi lain yang fun dan bahkan cenderung 'nyeleneh' hehehe.
Those sides of me can be actualised in my blog and I'm so happy to be able to do so.
Bahkan gara-gara ngeblog saya baru sadar kalau saya misalnya punya passion di bidang fashion, khususnya wastra Nusantara, dan juga beauty!
Dulu saya ngga kebayang bakal review aneka macam lipstik favorit lho..soalnya kan aku tomboy abis! Tapi ternyata, time changes and so do I :)
Blogging bisa 'menghasilkan'

Kalau ini memang bukan rahasia lagi.
Blogging benar-benar bisa menghasilkan.
Bahkan beberapa waktu belakangan ini, saya melihat dunia blogging banyak dilirik oleh berbagai pihak karena dianggap menjanjikan dari segi materi. Dan di sini kita bicara mengenai uang dalam jumlah yang tidak sedikit plus aneka produk gratis, kesempatan jalan-jalan gratis, mencoba restoran dan hotel gratis, sampai hair di berbagai kegiatan sera yang juga bisa melibatkan keluarga. Belum lagi ketenaran sebagai blogger kondang yang ditanggap sana-sini karena sukses dengan blognya.

Buat saya, blogging tambah seru karena berbagai bentuk apresiasi seperti yang disebut di atas. Saya sendiri suka menerima blog post dengan bayaran Rupiah maupun US dollar, maupun aneka produk gratis yang saya suka.

Tapi jangan lupa yaaa...mencari materi idealnya tidak menjadi tujuan utama kita nngeblog, in my humble opinion. Blogging idealnya menjadi sarana untuk berbagi hal baik dan berzah tutama lewat tulisan kita. Walaupun saya pribadi lebih banyak menolak sponsored post karena saya memang tidak sempat (baca; malas :)) dan tidak selalu mood untuk menulis satu tema yang sudah ditentukan, tapi saya senang melihat teman-teman yang banyak mendapat rezeki dari blogging.

Kalau sudah begini, blogging tambah menarik kan!
Blogging menjadi terapi jiwa
Ada masa di mana blogging buat saya menjadi lebih dari sekedar platform untuk berbagai cerita,pengalaman, atau sekedar foto dan resep terkini serta lipstick favorit.
Blogging terbukti menjadi terapi jiwa! Ini saya rasakan saat saya tengah menjalani 16 kali kemoterapi dan rangkaian pengobatan yang saya lakukan sejak didiagnosa sebagai pengidap kanker payudara di pertengahan tahun 2014.

Blogging menjadi terapi jiwa untuk saya yang kesehatannya tengah terpuruk akibat proses kemoterapi yang saya jalan cukup lama. Supaya tidak down karena kondisi badan yang super duper ngga enak dan kondisi letih yang tidak memungkinkan saya mondar-mandir superti biasa, blogging membuat saya semangat untuk lekas sembuh dan kembali ke kondisi sedia kala. Thanks to blogging, saya bisa tétap mengikuti berbagai perkembangan terkini dan bahkan bisa berbagi tentang segala proses pengobatan yang saya jalani serta ternyata membawa manfaat bagi banyak orang yang tengah berjuang seperti saya.

Blogging menjadi terapi jiwa? Bisa banget!
Blogging takes me to places
Gara-gara blogging, my itchy feet pun makin merajalela dan membuat saya dan The Frakarsas, my blessed petite famille, makin semangat melanglang dunia.
Saya jadi ngga bisa diam di rumah karena ke mana pun kita pergi pasti bisa menjadi bahan tulisan di blog LOL. Setiap ada tempat baru atau saat pindah ke negara baru, kami pun semangat untuk menjelajahinya dan membaginya di blog. Alhamdulillah, satu per satu doa kami untuk mengeksplorasi bumi ciptaan-Nya pun dikabulkan. Hasilnya? baca di blog www.indahnuria.com ya.
Apalagi suamiku juga kan seneng banget fotografi...jadi bener-bener klop untuk aku yang suka berbagai cerita dengan ditunjang foto-foto
cantik! Beberapa kali saya pergi ke suatu tempat karena predikat blogger saya juga lho.
Saya yakin,
one day
, saya akan pergi menjelajahi dunia lebih jauh lagi karena profesi saya sebagai blogger.
Ngebayanginnya aja udah asyik ya!
Blogging makes me happy!
Perhaps that's the most important part!
Ngeblog bikin saya super bahagia!
Saya masih belum tau persis kenapa tapi mungkin perpaduan kesenangan berbagi cerita dan rekam jejak perjalanan hidup, dipadu interaksi seru dengan teman-teman dan aneka kompensasi yang saya dapatkan dari ngeblog yang membuat saya makin cinta blogging.
Plus aneka manfaat yang saya dapatkan, seperti dituliskan di atas.
Yang pasti, seperti layaknya cinta, I just can't explain why I love blogging but I DO feel that I love it sooo much! Dan kalau sudah cinta, pasti kita akan semangat menjalaninya kan?
pic; pixabay
You see, with all the benefits I have mentioned above, you know why I love blogging so much.
How about you?
Do you love blogging as well?
What makes you like it?
So, for sure, in so many occasions, I proudly introduce myself.
Nama saya Indah Nuria Savitri dan saya seorang blogger!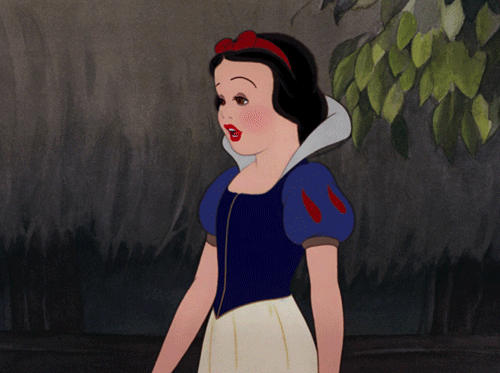 see you on the next post!