Wishing you all great days and we all can stay safe, happy and healthy!
We have many rainy days lately, after some super hot days. Well, I know the weather has been extreme in some parts of the world and we also have areas being affected by this, including flood and draught. Alhamdulillah we are okay here in Jakarta and hopefully we all will be safe and sound amidst the many challenging circumstances we face.
I have been drown in works but I try to keep my spirit up. Many times I have to break for a while as I need to pause, simply resting my mind. I know there are times when things happen at the same time and everything requires your full attention. Nevertheless, my health is paramount important too and after a long, painstaking lesson about it, I know when to stop when I need to stop. Now I try to work more efficiently with my team and sincerely hope we all can grow and learn together as we fulfill
and accomplish many projects. It is important to note that not every one in the team share the same passion and lever of energy towards the work we have. Nevertheless, whenever I have time, I always try to share the knowledge I have and the joy of going through the process passionately so that my team will have the same spirit. Well, wish us luck!
In between.. I try to post some stories in my blog, IG accounts or YT channel. Well, it's a great intermezzo for me. If you have time, check out my lasts post in YT, including this one from Teba Cafe, Jimbaran, Bali!
I am scheduled to visit Makassar, the lovely capital city of South Sulawesi province for a business trip. We have crazy tight schedule so I don't know whether I have the time to actually enjoy and explore the city. I do have some blogger friends in this lovely city but I don't know whether I will have time to meet them briefly. I also heard and read so many incredible natural landscapes, including amazing islands and diving spots in this lovely place! Well, let's see what I can do and if I can't explore this time, let's hope I can come back here for my vacation with my loved ones!
Now, let's party and join Wonderful Wednesday with My Purple World, Oh My Heartsie Girls and Friends! Surely you will have fun checking all those links!
We hope you will enjoy your visit and find something of interest and don't forget, our hostesses have great posts they share as well.
Re-Pin The Above Banner To Share>>> Here
❢❢ We would love to have you follow our Social Media Links!!! 😊 Feel free to post my party button on your blog and say you linked up here! Be Notified When Our Parties Start Each Week Add Your Email Unsubscribe Anytime ❢: [...]



♥ Karren Haller // Oh My Heartsie Girl ♦ Mason Jar Light Set Giveaway ♦ Twitter | Bloglovin | Facebook | Pinterest | Instagram

♥ Indah Nuria Savitri // My Purple World Eid Al - Fitr Family Photos Twitter | Facebook | Pinterest | Instagram

♥ Clearissa Coward // Command Center Plant Flowers With Me/Spring Deck Refresh/Cozy Lifestyle On A Budget Twitter | Instagram | Facebook | Pinterest

♥ Kaycee Mason // My Crafty Zoo Vitamin Organizer DIY + $75 Vitamin Pack Giveaway Twitter | Instagram | Facebook | Pinterest

♥ Suzan White // Country Crafting How to Turn a Photo Into a SVGRecipes Twitter | Instagram | Facebook | Pinterest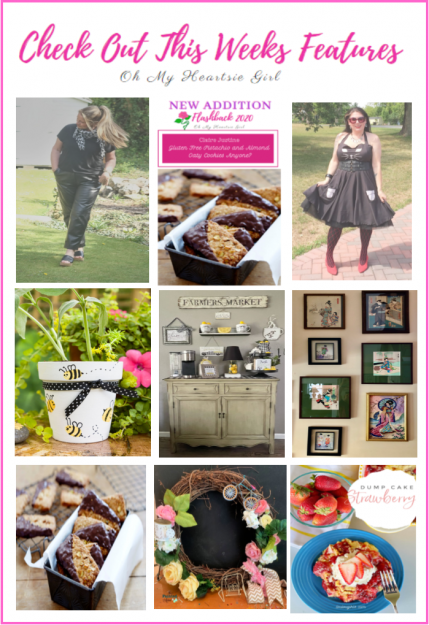 Feature Chosen by Suzan // Country Crafting Kippia At Home // How to Paint Terracotta Pots – Easy Tutorial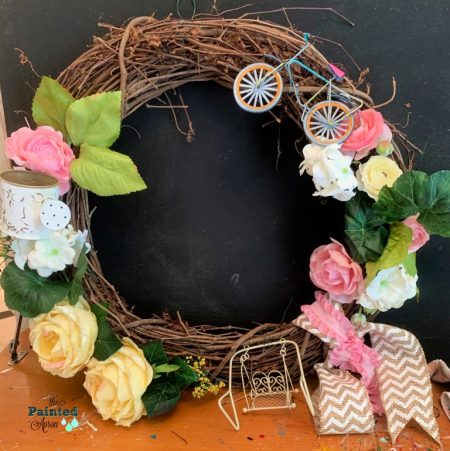 Feature Chosen by Kaycee // Crafty Zoo The Painted Apron // A Spring Wreath Redo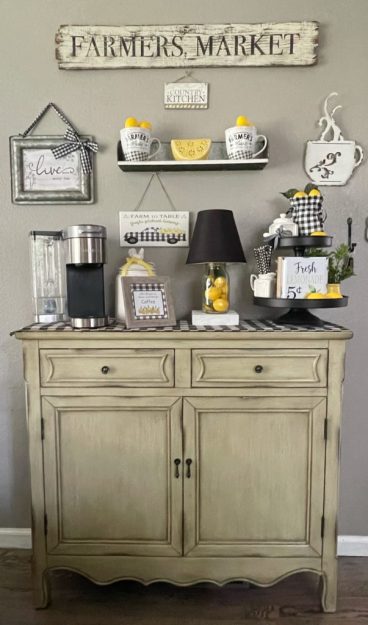 ♥Feature Chosen by Clearissa // Clearissa's Command Center My Home Of All Seasons // When life gives you lemons… Decorate a Summer Coffee Bar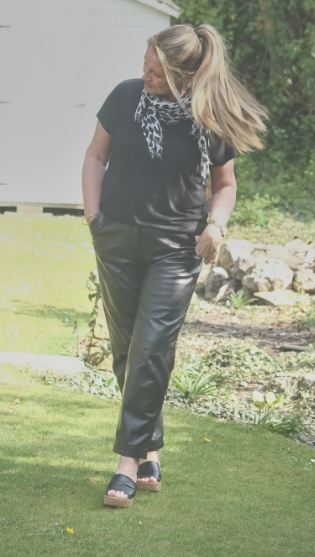 ♥Feature Chosen by Indah // My Purple World Mid Life and Beyond // Feel Good Fashion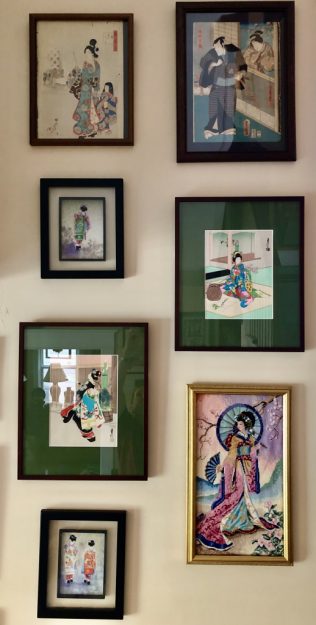 ♥Feature Chosen by Karren // Oh My Heartsie Girl A Day of Small Things // The Art Of A Gallery Wall
♥Feature Chosen by Karren // Oh My Heartsie Girl The Lou Lou Girls // Strawberry Dump Cake Recipe will be your new go-to summer dessert!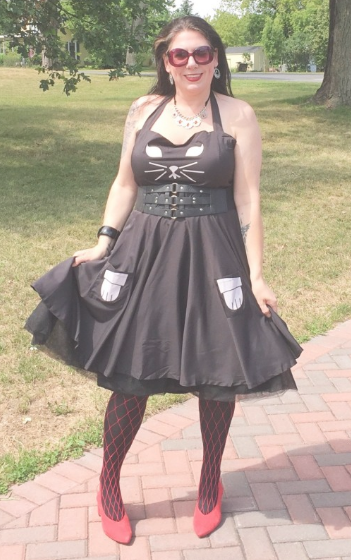 Shelbee on The Edge// This Month Dresses Made of Tulle I layered a full black tulle skirt underneath this fun kitten dress to add a bit of floofitude.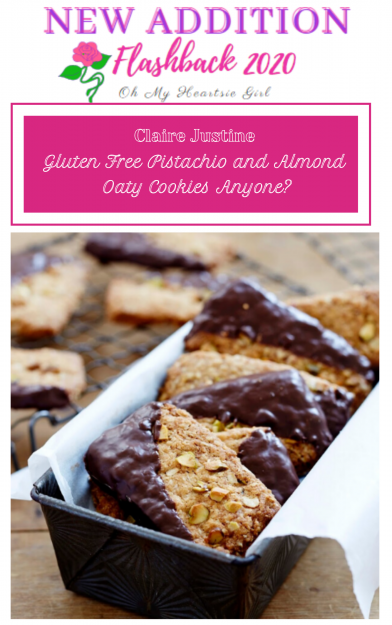 Claire Justine // Gluten-Free-Pistachio-and-Almond-Oaty-Cookies

Be Notified When Our Parties Start Each Week > Add Your Email < Unsubscribe Anytime ❢: [...] Now Before You Get Started would you take a moment to Let us know your thoughts and thank you for Sharing, it is appreciated And Please Feel Free To Pin A Few Features From Original Source ❢ Now Lets Party!!