Back to #BPN30dayChallenge and for the second post, I have another intriguing question.
What is/are your favorite subject(s) for your blog?
Tema apa yang paling disukai untuk blognya?

To start with, I
have to say that
my blog is so gado-gado.
You know what gado-gado is?
It's a famous Indonesian food which consists of medley of vegetables, mixed with spicy peanut sauce.
And that's what my blog is.
A parade of things I love so much in life!
Be it my traveling notes, my journey in fighting cancer, my review on various beauty products I love to use, tips and trick for moms with kids, Indonesian food recipes, or even my scrambling notes on life and whatever it takes.
I'm free to write anything I love in my blog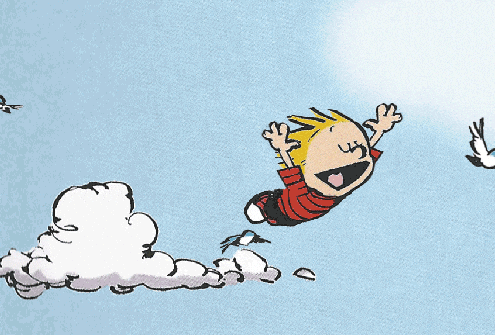 Free like a bird indeed
But if we take a closer look at My Purple World, I can say that posts on traveling, beauty, health (especially on fighting cancer) and cooking seem to be dominating.
Let's take a look at them one by one.
TRAVELING
I have to admit that I travel so much that I have abundant materials as well as photos that I love to share in my blog.
My itchy feet has been to 51 countries (feel free to check out which countries I have been to on the right panel of my blog under #myitchyfeet widget :)) so far and countless cities around the world.
Being a photo lover, I take pictures wherever I go so you can imagine how many photo stock my hubby and I have. This time, we have 4 x 1 TB external hard disks in order to save our photos here and there. Let alone the ones on our phones (that's why I always have to have 256 GB memory LOL) and our laptops.
And traveling is always fun!
N

o matter how long those trips take me or how bad the food is, or how cranky my kids can be while traveling, so far my hubby and I always manage to find the FUN in traveling.
As a civil servant, I have been assigned to several missions and meeting across the globe as well, so I am so accustomed to traveling alone.
Look, I'm not bragging about traveling around Indonesia or even the world in y blog, but the reasons why I love writing about it is because every journey teaches us A LOT.
Setiap perjalanan yang aku lakukan, baik sendiri maupun Bersama The Frakarsas dan keluargaku tercinta, selalu memberi pelajaran dan menanbah warna dalam hidupku.
Dan yang pasti, semua perjalanan itu membuatku makin dekat pada-Nya, karena betapa kuasa dan keagungan Sang Gusti terlihat jelas saat kita menyusuri berbagai belahan dunia dengan segala keindahannya!
Beneran lho..terkadang aku sampai diam tergugu dan mengucap syukur pada-Nya untuk semua kesempatan yang diberikan.
Alhamdulillah masih diberi rezeki, kesehatan dan umur panjang untuk melihat semua keindahan tersebut.
Beberapa perjalanan paling berkesan antara lain waktu kami ke Kiluan, Lampung, karena jam 4 pagi naik kapal jukung yang asli sempit dan terombang - ambing ombak laut pagi dengan membawa bayi (Obi baru mau 2 tahun saat itu) dan perlengkapan foto komplit karena mau mengabadikan lumba-lumba liar. Juga saat road trip dari Las Vegas sampai San Fransisco di mana kita mampir ke 4 national Park di pantai Barat Amerika Serikat yang cantiknya bikin menganga dan perubahan alamnya benar-benar luar biasa (saat di Grand Canyon, kami tiba disambut salju yang diikuti dengan angin kencang dan lalu matahari terik :)) . Saya ingat jelas saat kami lari-lari di atas tanah berpasir di Horseshoe Bend di Arizona demi mengejar sunset cantik di sana!
cheers dari Horseshoe Bend, Page, Arizona, yang sempat tayang di blognya Bo :)
Dan aku juga menikmati perjalanan kami menyusuri pedesaan Swiss dan Perancis yang persis seperti kartu pos cantiknya sambil menikmati fondue alias keju cair yang dimakan dengan roti. Atau juga saat mampir ke Cinque Terre dan Milan, di mana kita dapat hotel yang persis menghadap Duomo Milano. Atau saat ke Granada dan mampir di La Alhambra yang cantiknya tak terlukiskan kata-kata. Plus saat mampir di Mezquita di Cordoba yang keindahan mihrabnya membuat saya ingin sujud dan sholat di tempat yang sempat berubah menjadi gereja, masjid, dan gereja lagi.
See, don't you start it with all those traveling notes and I just can't help myself.
BEAUTY
Those who don't know me might be wondering or even perhaps doubtful whether I write posts on beauty.
Well, as a matter of fact, I DO!
You can check out my post of various lipstick, body lotion, shampoo and some other beauty products as well.
Maybe not too often compared to traveling notes, but I'm actually addicted to beauty products, if not a hoarder LOL.
Or in another word, I'm a make up junkie :)
some of my beauty stash
Jadi begini..saya memang bukan beauty blogger tapi saya punya buanyaaaaak banget produk kecantikan yang saya beli dan pakai. Kebiasaan saya membeli dan memakai aneka produk kecantikan ini makin menjadi-jadi setelah saya pindah ke New York City dan menjadi member (VIB Rogue lho) di Sephor*, salah satu toko produk kecantikan ternama. Bukan iklan ya, tapi saya bahkan menjadi top member karena dalam setahun belanja lebih dari USD 1000,-. Iya, seribu dollar US!
Dan saya sering tidak habis pikir apa sajaa yang dibeli LOL..bahkan kadang suami aja geleng-geleng kepala kalau melihat my beauty stash atau koleksi produk kecantikan saya yang bertebaran di mana-mana hehehe.
Yang paling saya suka adalah skin care dan lipstick, lipstick, lipstick!
Jangan heran kalau beauty review saya ngga jauh-jauh dari lipstick kesayangan, mulai dari Kat Von D, Chanel, YSL, Path McGarth, Kylie, Lime Crime, dan teman-temannya itu.
Dan menurut saya memang pas kalau saya banyak mereview lipstick karena saya pakai setiap hari dan koleksi yang ada juga menanti untuk dicoba dan direview. Kalau ngga percaya, intip saya Instagram saya yang @hiddentreasure081 :).
my bold lipstick collection!
HEALTH
Untuk segmen kesehatan, blog saya banyak diisi dengan berbagai sharingan saya tentang kanker, khususnya kanker payudara. Ada juga beberapa tips untuk hidup yang lebih sehat dan menjaga kesehatan anak-anak, walaupun memang tidak terlalu banyak.
B
icara soal kanker payudara, saya konsisten berbagi perjuangan saya melawan kanker terkutuk ini sejak tahun 2014. Excuse my language but cancer really sucks!
It changes my life drastically, but at the end of the day I feel blessed that My Rabb reminded me of what's important in life through cancer.
Saat saya menjalani mastektomi, kemoterapi, radiasi, hingga observasi dan terapi hormone, saya justru semangat membaginya lewat blog. Saya yakin banyak yang sudah menulis tentang kanker payudara maupun kanker lainnya, bahkan banyak teman-teman blogger yang juga menulis tentang perjuangan mereka di blog masing-masing. Namun saya mencoba melengkapi berbagai tulisan tersebut dari berbagai sumber dan referensi bagus yang saya dapat dari dokter saya di New York University Langone Hospital and cancer.org atau American Cancer Society. Saya juga aktif ikut di Making Strides against Breast Cancer, yaitu gathering tahunan di Central Park, New York City, untuk para survivor maupun keluarganya dan siapa saja yang hidupnya tersentuh oleh kanker.
Saya berharap semoga artikel-artikel itu bisa membantu mereka yang tengah berjuang melawan penyakit ini. Terus terang saya banyak dihubungi oleh teman-teman maupun orang yang tidak saya kenal untuk berdiskusi mengenai kanker payudara. Bahkan cerita saya sempat diliput oleh Kartini yang mewawancarai saya dari jarak jauh karena saat itu saya sedang berada di NYC. Well, itu berkah semangat saya berjuang melawan kanker payudara kali ya. Dan pastinya saya sekarang semangat untuk hidup lebih sehat lagi!
COOKING
H

ow I love cooking and I can declare it's my cup of tea!
To start with, I am actually a foodie. I love to eat and try new food, and quite adventurous about it. So whenever I go somewhere, I try to taste the local food and try to cook it in my own kitchen. My love for Indonesian food has also spurred my enthusiasm in la cucina.
So there I was, enjoying my time cooking and sharing our favorite recipes on my blog as well. And more or less, I learn about food photography as well! Truly an enjoyable package!
Jadi karena hobi makan masakan Indonesia dan suami plus anak-anak pun prefer makanan Indonesia, saya pun jadi semangat masak selama tinggal di luar negeri. Soalnya mau jajan bakso or siomay or pempek ngga bisa tunggu abangnya lewat di depan rumah kan.
Dari semangat masak dan menyajikannya dengan manis di aneka koleksi dinnerware saya (asli aku koleksi piring lucu-lucu dan teman-temannya :)), rasanya sayang banget kalau ngga sekalian saya share aja di blog. Apalagi kita pun terpacu untuk foro hasil karya di dapur dengan cantik! So that's why I have posted so many recipes, mostly my favorite ones.
So, those are some of my favorite subjects when it comes to blogging.
What's yours?
Is your blog focusing on certain issue or have a clear niche or just like me, it has everything under the sun? Share with me yaaa.