Welcoming the new year..
Here come 2021 and have a blessed one, everyone!
I have been enjoying 2020, with all its ups and downs, and try to keep the positivity around. Not always that easy as I am sometimes, just like many of us, feel so frustrated. Well, born and raised as a social being, I cannot say I don't miss going out, meeting people and socializing. But hey, when your safety and your life depends on it, you know which one is our priority.
In my office, 2021 kicks in with a big bang! We have the Annual Press Statement of the Minister for Foreign Affairs, outlining the achievements of 2020 and priorities in 2021. I know we have a lot of follow-ups and pandemic might pose certain limitation. But I have to admit, I get extra energy looking at those tasks we need to work on. I am blessed to have a dream team at the office and we all support one another in fulfilling all the desired outcomes. Wish us luck, please, so that we can remain high spirited and strong enough to continue the works meaningfully.
Can't wait to explore more parts of Indonesia and the world
As for travel schedule, my hubby and I have pencilled down a few beautiful cities across the archipelago. Oh so many beautiful places to visit and hopefully pandemic will soon go and more manageable in the future. Hopefully our safe, full-observant-to-health-protocol trip can soon be realized, while considering the latest situation on the ground. Fingers crossed!
And now, let's party and welcome the new year in Wonderful Wednesday with My Purple World, Oh My Heartsie Girls and Friends!
We hope you will enjoy your visit and find a post of interest and don't forget our hostesses blogs that they share as well, we would love to have you comment!
❢❢ Would you please share our Party Banner on your blog to help grow the party And Please Feel Free To Pin A Few Features From Original Source ❢ Be Notified When Our Parties Start Each Week Add Your Email Unsubscribe Anytime ❢: [...]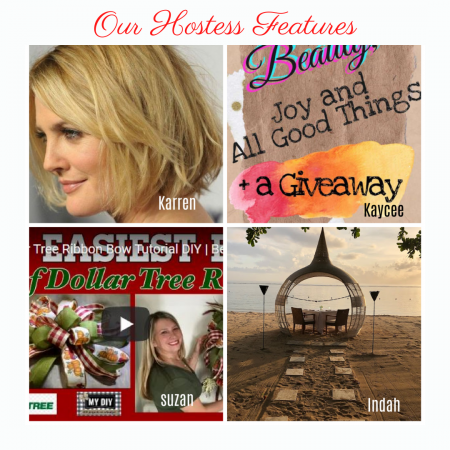 ♥ Karren Haller // Oh My Heartsie Girl Best Hairstyles for Women Over 50 to Look Younger Twitter | Bloglovin | Facebook | Pinterest | Instagram

♥ Indah Nuria Savitri // My Purple World Sunrise Walk at Nusa Dua Beach Twitter | Facebook | Pinterest | Instagram

♥ Kaycee Mason // My Crafty Zoo Beauty, Joy and all Good Things + a Giveaway Twitter | Instagram | Facebook | Pinterest

♥ Suzan White // Country Crafting The Easiest Bow Twitter | Instagram | Facebook | Pinterest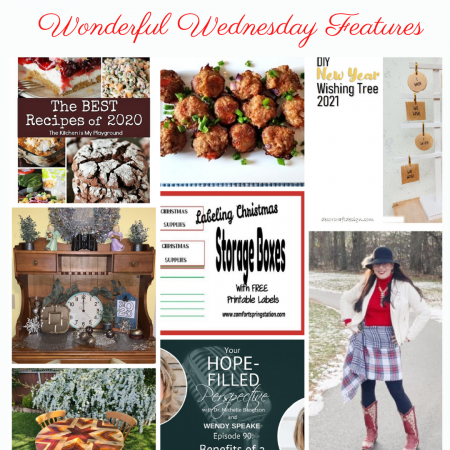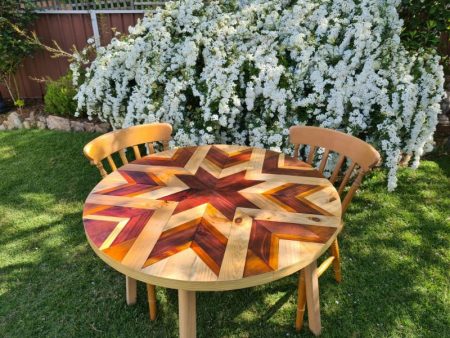 ♥ Feature Chosen by Suzan C white// Country crafting Unique Creations // Round Barn Quilt Table What a great idea to use scrapes to make this beautiful table, so creative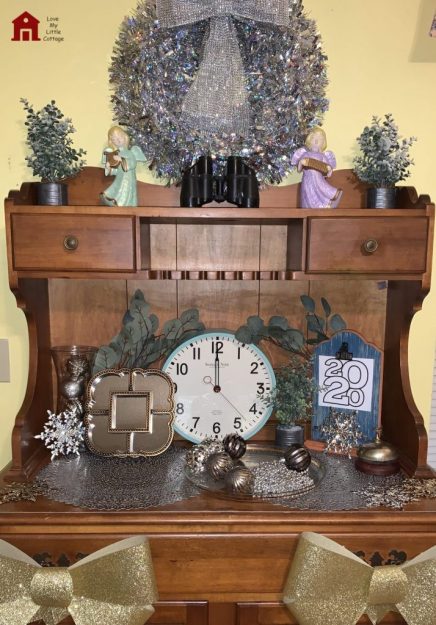 ♥
Feature Chosen by Indah // My Purple World Love My Little Cottage // Time to share New Years Vignette I wasn't ready to put my Christmas decorations away and picked out silver and gold as well for my dining room table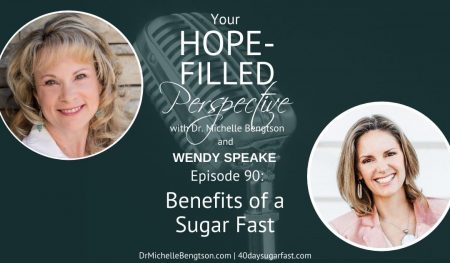 ♥Feature Chosen by Karren // Oh My Heartsie Girl Dr Michelle Bengtson // Benefits-of-a-sugar-fast Where Physical Detox Meets Spiritual Transformation.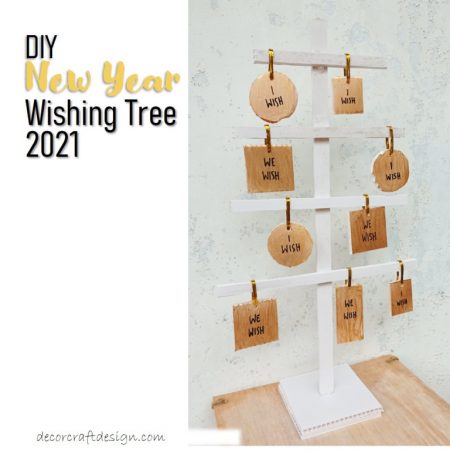 ♥Feature Chosen by Kaycee // My Craft Zoo Decor Craft Design // DIY New Year Wishing Tree 2021 What a cute idea to make "Wishes" instead of resolutions, which I dont keep.
♥Feature Chosen by Karren // Oh My Heartsie Girl The Kitchen is My Playground // Top 10 Recipes from 2020 Time to check out the great recipes that were popular for 2020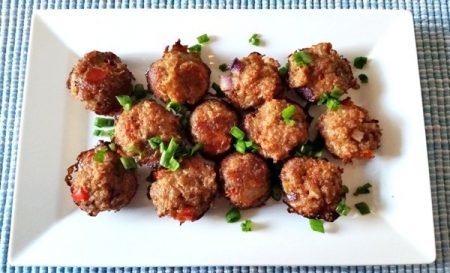 ♥Feature Chosen by Karren // Oh My Heartsie Girl Create With Joy // Mini Teriyaki Meat Loaves A nice change from the heavy calorie laden meals during the holidays.
♥Feature Chosen by Karren // Oh My Heartsie Girl Comfort Station // Free Christmas Storage Labels Still putting away Christmas decorations, here are some free labels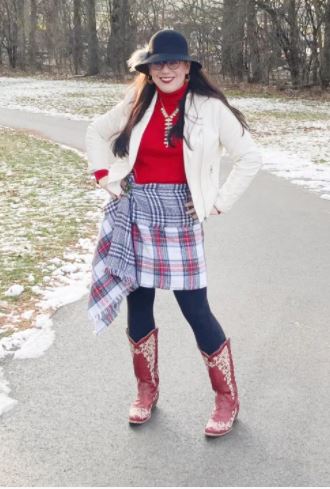 ♥Feature Chosen by Karren // Oh My Heartsie Girl Shelbee on The Edge // Creative Styling of a Plaid Wrap Scarf Shelbee always make up the cutest outfits and finds great places for her camera shots

Now Before You Get Started and it i not required but in order to be considered for a feature, would you take a moment to Comment and Share its appreciated, All the buttons are here to share. Lets Party!!